What are Calcium Hydroxylapatite Injections?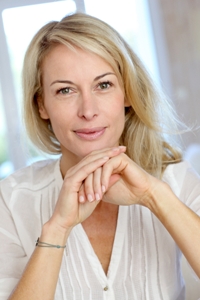 Calcium hydroxylapatite is the heaviest of facial dermal fillers. This substance, which is found naturally in human bones, is a mineral-like compound. It's often used to fill the moderate-to-severe creases such as nasolabial folds, marionette lines and frown lines. It's also used to enhance fullness of the cheeks and other facial contours.
Calcium-based microspheres are suspended in a water-based gel to form calcium hydroxylapatite. This dermal filler was first used in dentistry and reconstructive surgery and has a long safety record.
Like some of the other semi-permanent dermal fillers, calcium hydroxylapatite contains small particles that act as a scaffold. Your own collagen then grows on that scaffold. Over time, the particles are slowly dissolved into calcium and phosphate ions through normal metabolic processes.
Calcium hydroxylapatite is biosynthetically produced, which means that no animals or animal products are used. This lowers your risk of an allergic reaction and no skin testing is required.
This type of dermal filler is known to produce a very natural result, doesn't migrate, and side effects are rare.
Calcium hydroxylapatite has another, special use for HIV-positive people who suffer from facial lipoatrophy, also known as facial wasting, which is a side effect of antiretroviral medications.
Cost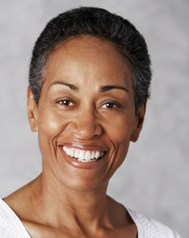 Cost is always a consideration in elective procedures or treatment. The cost of calcium hydroxylapatite may vary based on the expertise and qualifications of the person performing the treatment, the type of procedure used, time and effort the procedure or treatment requires, as well as geographic office location. In 2009, the American Society of Plastic Surgeons estimated national surgeons' average fees were $649 for calcium hydroxylapatite. Many plastic surgeons offer patient financing plans, so be sure to ask.
Your satisfaction involves more than a fee
When choosing a plastic surgeon for calcium hydroxylapatite, remember that the surgeon's experience and your comfort with him or her are just as important as the final cost of the procedure.
Most health insurance does not cover cosmetic surgery or its complications.
Questions to Ask
Be sure to ask questions, and don't be shy about discussing any concerns.
Am I a good candidate for calcium hydroxylapatite?
What will be expected of me to get the best results?
Who will perform the calcium hydroxylapatite  procedure?
Have they been specifically trained in this procedure?
Where and how will you perform my procedure or treatment?
How long of a recovery period can I expect?
What are the risks and possible complications associated with my procedure?
How can I expect to look over time?
Do you have before-and-after photos I can look at for this procedure?
What results are reasonable for me?